Bob Ragland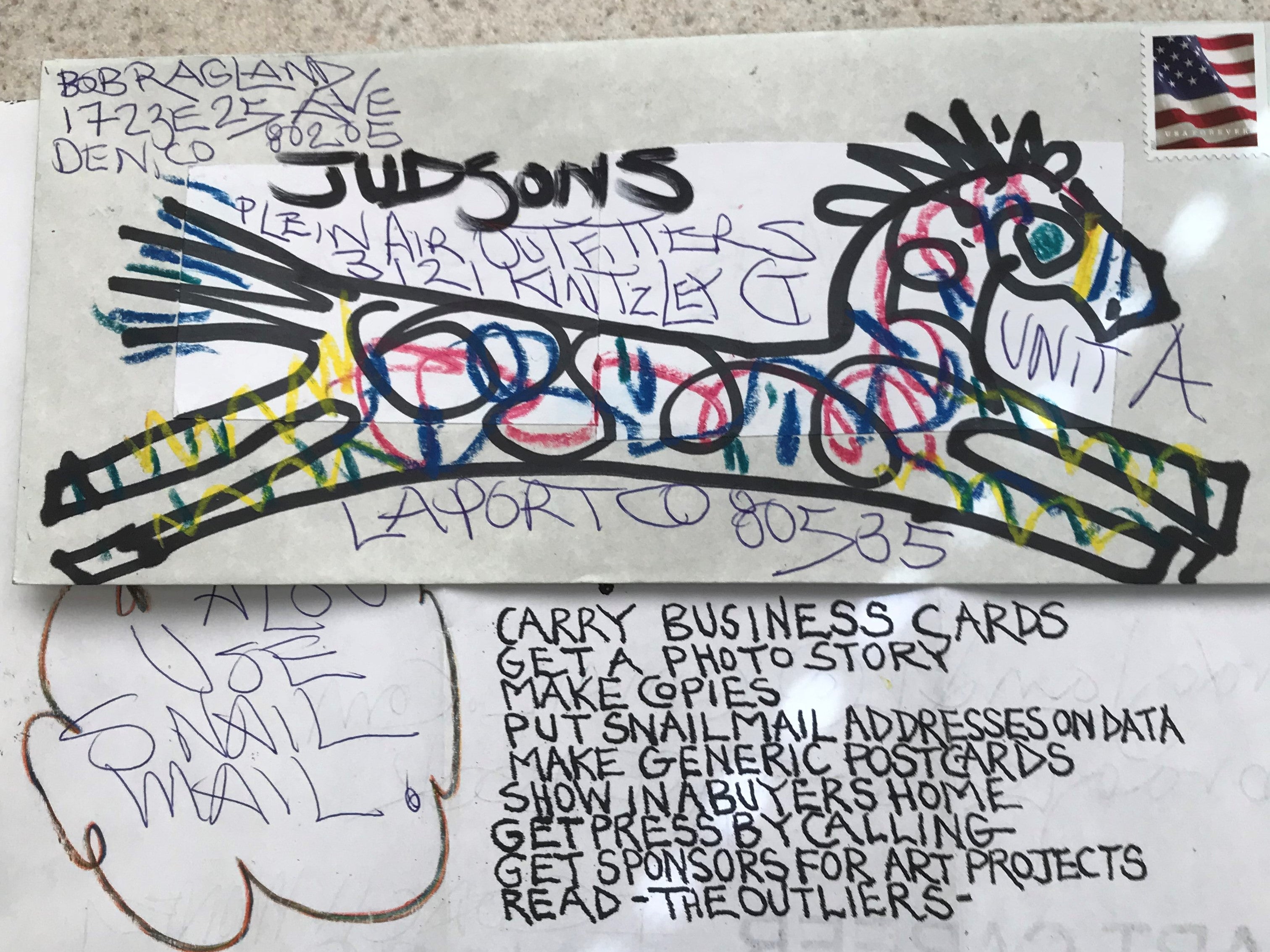 We recently received this letter (a real *letter* with a stamp and all...) from Denver artist Bob Ragland.
He has spent his career making and teaching art and also teaching marketing for artists. He doesn't depend on galleries or a website, just Facebook, YouTube and the U.S. Mail.
"I've had people tell me that they have framed my envelopes and letters. Artists need to understand the simple mechanics of business is to just stay in touch with people."
He has been featured on National Public Radio and in ArtBeat Magazine.
He is a sculptor as well as a painter, and his work is in the permanent collection of the Kirkland Museum.
---
Leave a comment