Russell "Rusty" Bowers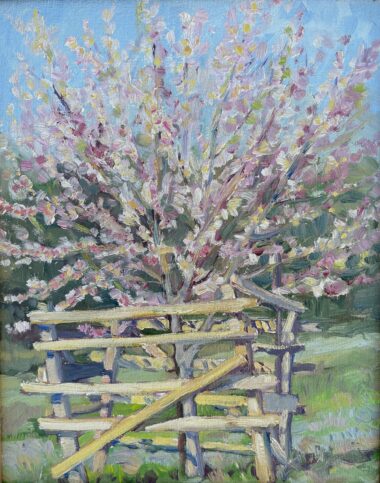 There was a story last week on the PBS NewsHour about
Rusty Bowers
, the former Speaker of the Arizona House of Representatives, who began a new career as an artist in watercolor, oils and  figurative bronze sculpture after his resistance to overturning the 2020 election cost him his political career.
He had always loved drawing and painting, and graduated from Brigham Young University with a degree in watercolor. Surrounded by the inspiring vistas of the southwest, he especially enjoys landscape painting.
"I think it's kind of a combination of manmade geometry with God's geometry and how those juxtapose. There is an organic symmetry and geometry in nature that I love to combine with buildings, barns, old homes, and also the geometry of trees.
"The values in art are what makes art good or bad. And it's the same with government.
If you know the values, and you know when to employ them and how to employ them, you will be able to make an impression."
---
Leave a comment