Michael Chesley Johnson - Outdoor Study to Studio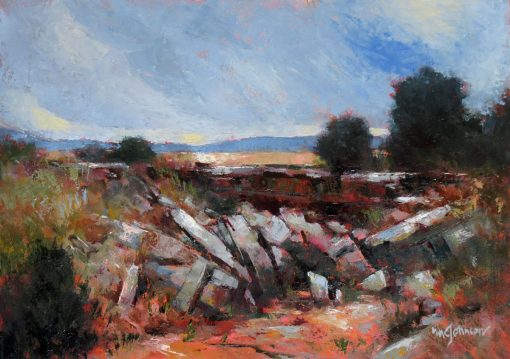 Peripatetic plein air painter Michael Chesley Johnson has a new online self-study course available, entitled Outdoor Study to Studio. It shows his entire process, from onsite color studies, pencil drawings and photos, to the finished studio painting...and all the steps in between. One of the paintings featured is this oil, entitled Where the Canyon Begins.
The course includes a 114 page online book detailing some plein air history along with methods, motivations and plenty of color photos.
Michael is a Signature Member of the American Impressionist Society and the Pastel Society of America and was elected a Master Pastellist by Pastel Artists Canada in 2008. He is a long-time contributor to The Pastel Journal and Contributing Editor for The Artist's Magazine.
---
Leave a comment