Picasso Plein Air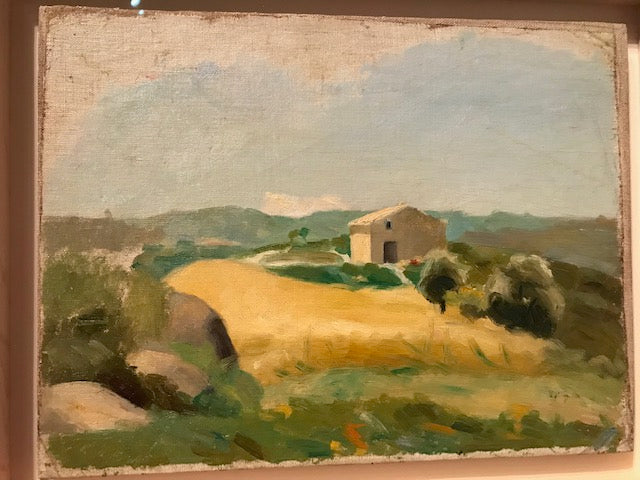 There are several dozen plein air paintings at the Picasso Museum in Barcelona, done in his early years.
When Picasso was a teenager, he and his friend Manuel Pallares spent two weeks living in a cave near Horta de Sant Joan, a picturesque mountain town with spectacular rock formations. This sojourn helped him see beyond his classical training in art.  In his later life, Picasso would often say, "Everything I know, I learned in Pallares village."
Shown here are the 13"x17" painting, Mas de Tafetans  (Tafetans Country House) and Montaña de Santa Barbara, both done in 1898.
---
Leave a comment