True to Nature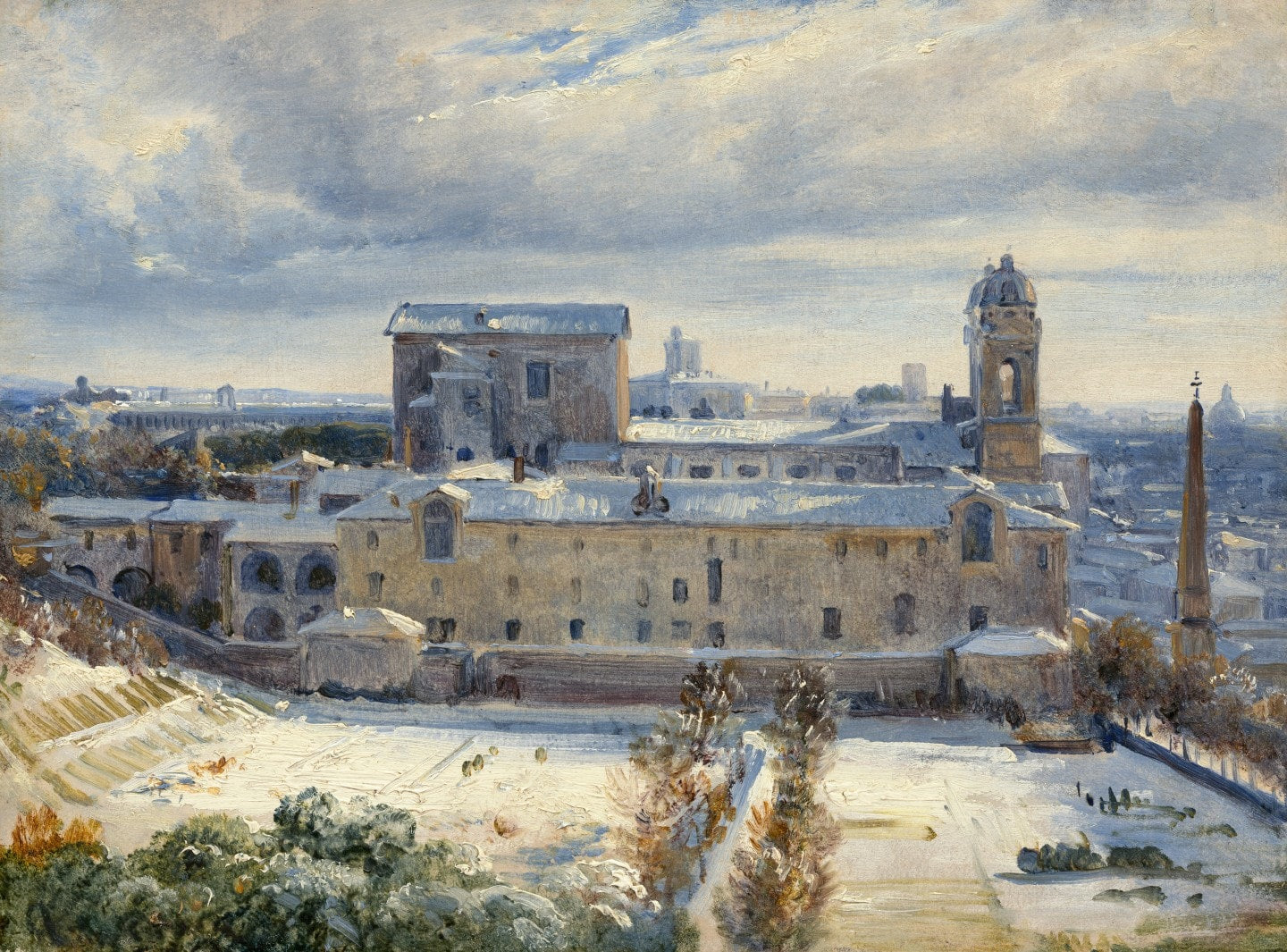 Check out yesterday's Washington Post article by art critic Sebastian Smee about the current exhibit True to Nature: Open-Air Painting in Europe, 1780-1870 , on view at the National Gallery of Art in Washington, D.C. through May 3, 2020.
 The show is comprised of some 100 plein air oil sketches from across Europe, many on paper, dating from 1780-1870. Shown here is a 9"x12" oil from 1825-30 by André Giroux Santa, entitled Trinità dei Monti in the Snow.
 Smee describes how the plein-air movement grew out of the wider Age of Enlightenment, when people started relying less on dogma and paying more attention to their own experience, reason and observations.
And he notices that the sketches go beyond recording objective reality. They also express the enthusiasm that comes with using one's senses and being in the moment:
"True to Nature" is all about a moment in history when, amid the fallen Corinthian capitals of Rome, painters began noticing species of thistle, unique cloud formations, types of bark and coastal rock, views through windows, overlooked patches of sand and weed, and sunlight on rocks. They painted all this not only with a growing sense of fidelity to empirical reality but with a relish for the pleasures of oil paint, atmospheric conditions and active, engaged observation.
 And, he concludes, this attitude of keen observation "applies not just to artists and students. It's a cornerstone of journalism, scientific inquiry and poetry. It's an instruction for how to be in the world. It has never been more important."
---
Leave a comment